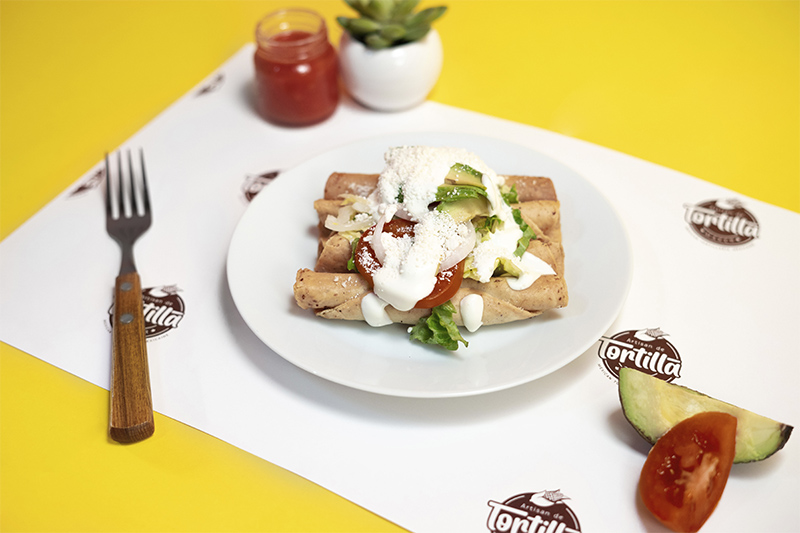 Ingredients
½ kg of corn tortillas (approx. 20 corn tortillas)
1 portion of red or green salsa as desired. Cook with any of our Salsas Carlota 
½ cooked or roasted chicken breast
1 shredded lettuce
500 ml sour cream
½ kg of shredded or grated cheese
1 cup or 235 ml vegetable oil (or more if necessary)
20 toothpicks
---
Preparation
Warm the corn tortilla on a griddle (comal) over medium heat (if not already warm when purchased in-store) 

Place the warm tortillas on a plate, and the chicken in the middle of the tortilla, then roll them up. Run the toothpicks through the tortillas as pins to keep them rolled up. Repeat until all the corn tortillas are filled with chicken and are rolled up

Deep-fry the rolled-up tortillas. When they are done, take them out of the frying pan, let them cool for 3 minutes and then remove the toothpicks

Place the chicken flautas on a plate and spread the shredded lettuce on top, then pour sour cream and salsa over them and top them off with grated or shredded cheese. Yum!